S1E15 - Slavosphere 13 - Balkan Blood Sports
Albanian Kosovar Ed debates Macedonian nationalist Cyril.
1 year ago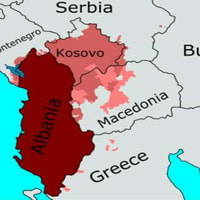 Episode Notes
Macedonian nationalist @cprespanski debates Albanian Kosovar nationalist @edxantama. Contentions range from centuries old tensions, Albanian's and Kosovo's independence/creation, to current irredentisms. Luka's comic relief was sorely missed in this serious but highly informative and at times contentious episode. Makes ethnic conflicts in eastern europe look simple in comparison!
Find out more at https://slavosphere.pinecast.co